I'm a practical gal and enjoy integrating digital tools into my professional and private experience. I love multitasking technology that feels good, stimulates lateral thinking and makes my life easier. This is why I refresh my Mandarin with virtual flash cards, read books on my tablet and rehearse for an event or a casting with my smart phone.
While my work as presenter, speaker and actress has a strong visual aspect, I enjoy connecting with others through the voice – and I equally enjoy listening to the voices of others. Indeed for me, our rapidly expanding digital way of life has renewed and enhanced my appreciation for auditory experiences such as radio and audio books.
So when I was invited to lend my voice to a new makeup app that takes the user through a skin scanning process before ordering a custom made foundation, I instantly was on board. I wondered how app users would take to the sound that is me. How would I feel in their ears? They would neither be aware of my background nor have witnessed me on stage or screen. Would they enjoy listening to the tutorial? Would they feel comfortable with me taking them through the process?
The makeup app is called MatchCo and was launched in November 2015. You can get it directly on iTunes or via the website. The app itself and the foundation have been well received by beauty experts and users – which is testimony to the tremendous creative input by the MatchCo team.
As for my voice, the feedback was wonderfully positive. Here are 2 examples:
Sara Steinfeld at thegloss.com writes: "Once you download the (free!) app, a woman with a very soothing voice takes you through a tutorial of the scanning process…."
Maddie Aberman at allure.com writes: "The whole two-minute process is easily instructed—and illustrated—by an ASMR-inducing British lady".
The German in me is over the moon, my RP vowels practice clearly has paid off. ASMR stands for 'autonomous sensory meridian response' – it means listening to my voice makes her feel good (I'm honest, I had to look it up). Now that's the most exquisite compliment ever!
Thank you Maddie and Sara for your gracious words, they are much appreciated. Also heartfelt thanks to the fabulous MatchCo team and the brilliant Marc (and his sharp ears) at AT Music Group for all your support and encouragement through the production process.
Oh and I can't wait for digital devices to become multi-sensory and -dimensional. Can you imagine scanning your arm with your smartphone to check your level of well-being and a soothing voice tells you to top up on calcium. Then you scan the food you wish to buy and your digital friend advises which one contains the perfect level of calcium….
If Apple ever considers replacing Siri I'm totally up for it!
Watch this space for more ASMR-inducing magic….
Judith x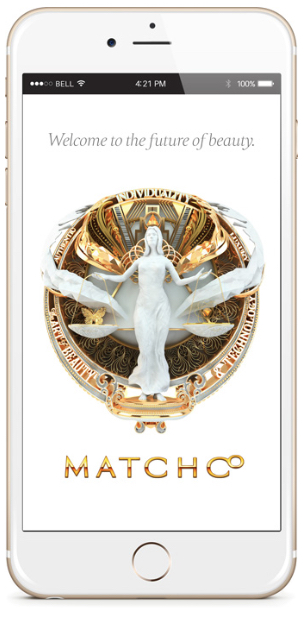 Links to get MatchCo: